Instant project trust: With secure token locks
No more Rug-pulls: Build your community & investor trust with Token Locks, Liquidity Locks, and NFT Locks.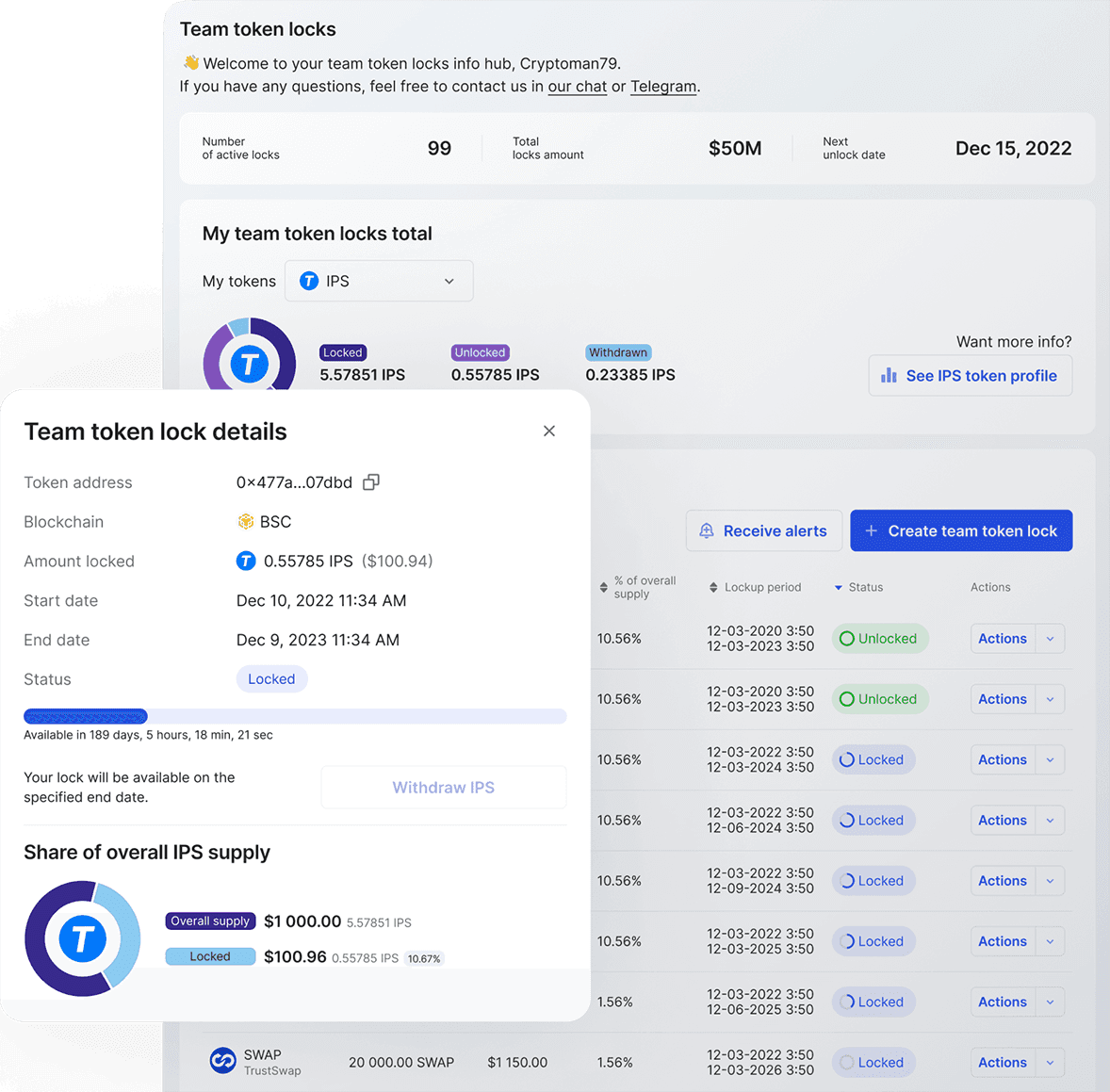 Token locks for DeFi projects
Boost community confidence with the #1 Token Locking Solution.
Token Locks
Boost your project's transparency and credibility by safely locking team tokens.
Liquidity Locks
Build trust and encourage trading activity with our transparent liquidity locks.
NFT Locks
Ensure the long-term value of your NFTs and show unwavering support for your project.
Grow your business and reputation
Build trust through transparency
You'll receive a tailored token page for each token that you lock. Use this information to strengthen investor trust and increase trading volumes.
Battle-tested, non-custodial smart contracts
Our locks smart contract has held up to $6.5B in total value locked. Lock your tokens with the peace of mind that you're using a world-class smart contract.
Centralize lockup control
Navigate and manage your token lockups with minimal effort using our all-in-one dashboard.
Supporting V3 liquidity locks
You can lock your V3 LP tokens for any token on Uniswap, Pancakeswap, and Quickswap.